Original Equipment Assemblers

Jaycee Punching Solutions Private Limited
Jaycee Punching Solutions Private Limited is a unit of renowned JAYCEE Group which is engaged in trading as well as manufacturing activities at Faridabad, Delhi and Amritsar. The annual turnover of the group is more than Rs.450 crores. They are in to manufacturing of fully furnished Drivers Cabins and three point linkage for various companies apart from dealerships of various automobile and fertilizer brands. Plant for Manufacturing Silent Diesel Generating Sets is located at Prithla, Faridabad with installed capacity of 500 nos per month. In a short period Jaycee has earned lot of credibility, trust and confidence of renound customers across North and East India.
View Site

Perfect House Private Limited
Perfect House Private Limited (PHPL) is manufacturing Silent Diesel Generators in the range of 5 to 125 KVA powered with Eicher Engines. PHPL has a vast expertise of past 40 years, in manufacturing, marketing, servicing & customer support. Activities in the Generator Industry which has resulted in solutions that delivers & supports to totality. Manufacturing unit located at Maharashtra, is fully equipped with the best of technology available and has approved ISO 9001:2008 and ISO 14001 certifications with the annual production capacity of 36000 pcs.
View Site

Pinnacle Generators
Pinnacle Generators as an organisation has been in the 'Power Generators Sector' for more than a decade. Having served more than 10000 satisfied customers it aspires to become one of the leading players in this segment through continuous improvement in technology. It has been associated with TMTL Engines from more than a decade.
View Site

Shine Metal Udyog Private Limited
Shine Metal Udyog Private Limited : Located at Faridabad, Shine Metal Udyog Private Limited is emerging as a prominent manufacturer of Silent High Class A.C. Generators in the Range Of 5 to 125 KVA. The group forged a unique position for itself in telecom industry with its commitment to quality and complete customer satisfaction covering a spectrum of services with Eicher Engines for more than two decades.
View Site

MAAS Generators Private Limited
MAAS Generators Private Limited is an ISO 9002:2008 certified company engaged in the manufacture of silent DG sets with advanced electrical panels. MAAS Generators is renowned for providing the best solutions in the power generation industry for the past two decades, working with some of the pioneer companies and brands. Continuous upgrade in technology and processes have helped MAAS efficiently fulfill the requirement of customers. MAAS is powered by a dedicated and proficient team that ensures best quality products and high levels of customer satisfaction.
View Site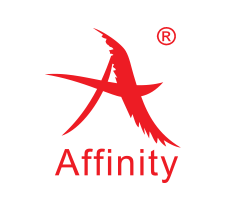 Affinity Power Private Limited
Affinity Power Private Limited (APPL) has been associated with TMTL Engines as its authorized OEA for Tamil Nadu, Pondicherry and Kerala in India. Affinity Power Private Limited brings along rich experience in the genset industry and is known for offering high quality and reliable products. APPL's mission is to "Power excellence in product quality and to provide end-to-end power solutions across all segments", with the vision to "Power a new definition of customer satisfaction". APPL's plant is strategically located near Chennai with state-of-the-art infrastructure and facilities, ensuring superior quality, reliability and immediate delivery to customers.
View Site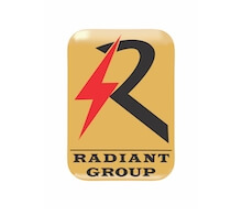 Radiant Power Projects
Radiant Power Projects, an authorized OEA of TMTL Engines, is a leading power solutions providing company engaged in manufacturing (authorized OEM), sales and service of silent diesel generator sets, electrical control panels (LT/HT), industrial engines, fire pumps and waste composite machines, besides handling turnkey projects in the sector. With numerous generators supplied and installed in various private and government segments, Radiant deals with superior quality products that offer high value for money proposition. With its corporate office at Ahmedabad and presence across parts of Gujarat, Rajasthan, Mumbai and Indore, Radiant Power Projects is dedicated towards providing environment friendly quality solutions and committed to delight customers with unique value propositions, which has helped Radiant in gaining customer trust and thereby business success.
View Site